Home
» Highlight
One Gold and One Silver Award: NWAFU Student Art Troupe Won Good Results in the Nanyang International Music Competition
Author: Yang Yanbao Zhou Jing  Date:2021-08-20
Recently, the results of the 3rd Nanyang International Music Competition were announced. The song "Market Day" by the Chinese Orchestra of NWAFU Students' Art Troupe won the gold award, and the song "I Love You, China" by Ruan Orchestra won the silver award. This is another award after the first prize in the sixth National College Students' Art Performance.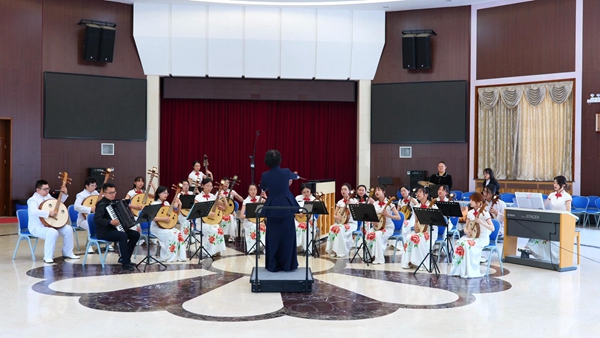 Nanyang International Music Competition is an international music competition organized by Nanyang Academy of Fine Arts in Singapore. The competition is divided into professional and non-professional groups. Nearly 1000 individual and group works from Singapore, Mainland China, HongKong, Taiwan, Malaysia, the United States, Australia, Japan and other 10 countries and regions,participated in the competition, and more than 50 professional professors from top art schools served as judges.
Among the winning teams, two orchestras of our university stood out as non-professional artistic teams among the many participating teams.
Students' accurate interpretation of the song in international music competitions displays the patriotic spirit of NWAFU students, demonstrating Chinese national features and cultural confidence. It shows the achievements of our school's aesthetic education and embodies the youthful demeanor of Chinese college students in the new era.
Translated by: Ruan Shuling
Proofread by: Zhang Xiaorong