Home
» Highlight
The 8th Poster Exhibition & Contest of NWAFU Innovation Training Project for College Students Held
Author: Shao Xulei Mou Jianuo Ma Chuan  Date:2021-11-09
On the afternoon of November 7th, sponsored by the Academic Affairs Division and hosted by CIE, the Poster Exhibition and Contest Under the 8th Innovation Training Project for College Students of Youren College, NWAFU, was successfully held.
The contest of this year is the largest ever, attracting 120 outstanding scientific research project teams from 20 colleges university-wide. The entries cover a wide range of professional knowledge fields, diverse in themes, detailed in content, and significant in research values and practical application.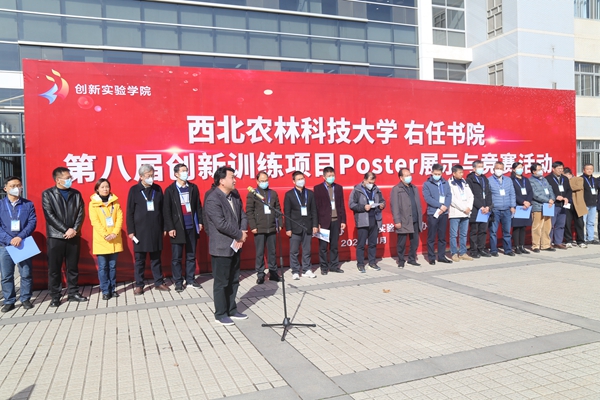 At the final,the contestants presented their research resultsto the panel and the audience. They demonstrated their posters illustrated with pictures and texts, and shared their researches in terms of the content, rationale, significance and periodical results. The judges commented on the posters one by one, and gave individual suggestions to each team through in-depth exchange.
Translated by Tian Yiyun
Proofread by Yan Xianhui