In order to implement the deployment of the Party Central Committee and the State Council on "stabilizing employment" and "guaranteeing employment", as well as actively help graduates to be fully satisfied with their jobs, NWAFU's 2022 graduate employment autumn mutual selection fair was successfully held at south campus.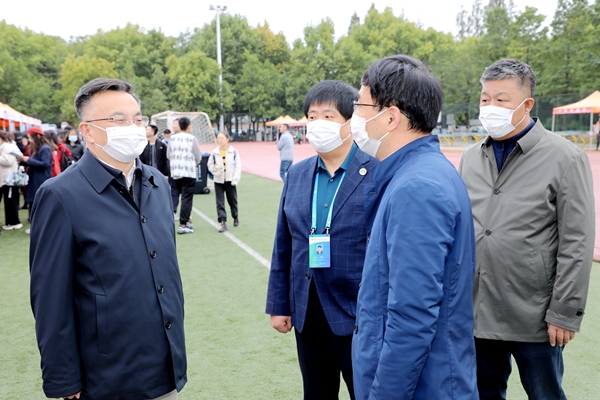 Lv Weidong, the deputy Party secretary of NWAFU communicated with the participating units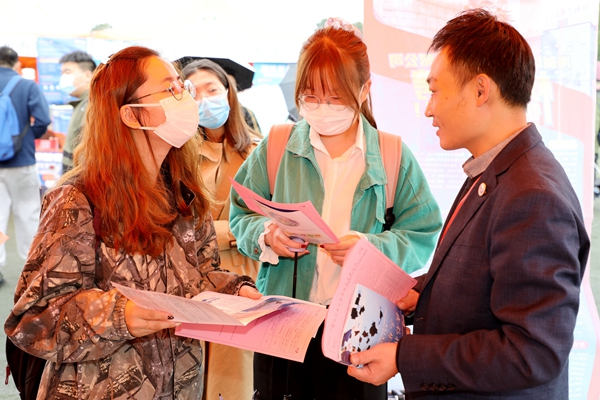 Students communicated with theparticipating units
The 280 participating units are from 25 provinces and cities (districts) in China, including Beijing, Shanghai, Guangdong, Shandong, Jiangsu, Sichuan, Hunan and Henan, covering enterprises and institutions, universities and research institutes, which belong to agriculture, forestry, animal husbandry and fishery, software and information technology services, equipment manufacturing, biomedicine, transportation and other fields. More than 6800 posts have been provided for graduates, with a total demand of nearly 30000 recruits. The needs of majors and education levels cover all majors set up by our university.
This job fair is a large-scale offline job fair for NWAFU's 2022 graduates, and it is also an important measure to actively implement the requirements of "stabilizing employment" and "guaranteeing employment" under the normalized conditions of epidemic prevention and control. As of 17:00 p.m. that day, more than 3900 students of NWAFU had applied for jobs on site, and the follow-up signing work was being carried out in an orderly way.
Translated by: Song Qiuyi
Proofread by: Zhang Xiaorong