Home
» Highlight
Two Job Fairs Held at NWAFU
Author: Li Rui, Fan Qiongbo, Yuan Kaijia, Lei Yu  Date:2021-04-12
On April 9th and 10th, two job fairs sponsored by the Student Career Center were successfully held at NWAFU. One was co-hosted by College of Humanities and Social Development, College of Economics and Management, and Department of Foreign Languages, the other was co-hosted by College of Horticulture and College of Forestry.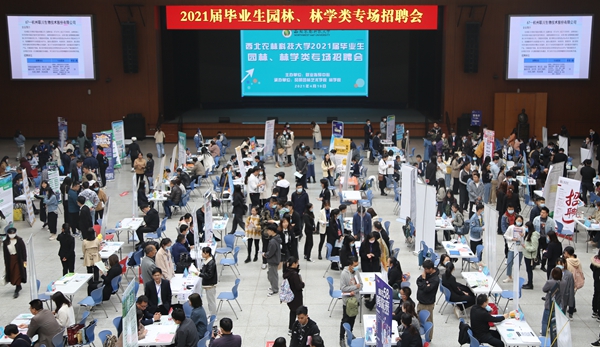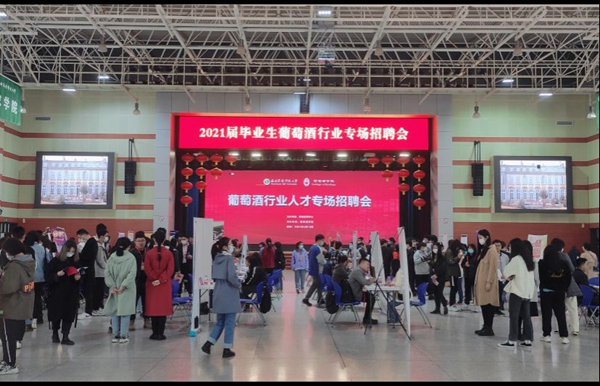 The job fair for the students of liberal arts attracted over 70 organizations and companies, including some top corporations like Country Garden, Greentown Group, China Life Insurance Group Company, New Oriental Education & Technology Group, and TAL Education Group. Among more than 400 students applicants, over 80 have reached agreement with the intention to sign contract with the companies. At the other job fair, there were 86 companies from over 20 provinces nation-wide, like Beijing, Shanghai ,Guangdong, Jiangsu, Zhejiang and Shaanxi. According to the statistics, there were approximately 5300 job vacancies available.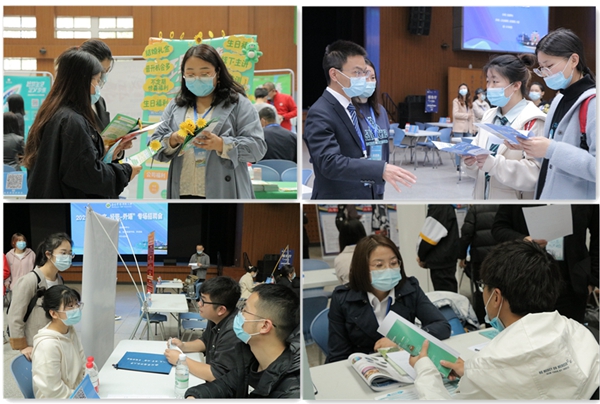 Mr. Yan Zushu, the Vice of University Council visited the job fairs and talked with the students on spot. He then extended his best wishes that the 2021 graduates would achieve great success in their studies. He also encouraged the students to make contributions to where they were needed by our country, and fulfill their goals of life, study and career.
Translated by: Tian Yiyun
Proofread by: Yan Xianhui