Home
» News
The Release Conference of Think Tank Report of SCO Institute of Modern Agricultural Development Held at NWAFU
Author: Yang Yuanyuan,Zhi Yongping  Date:2021-10-26
On the morning of October 25th, the Release Conference of Think Tank Report of SCO Institute of Modern Agricultural Development was held at NWAFU.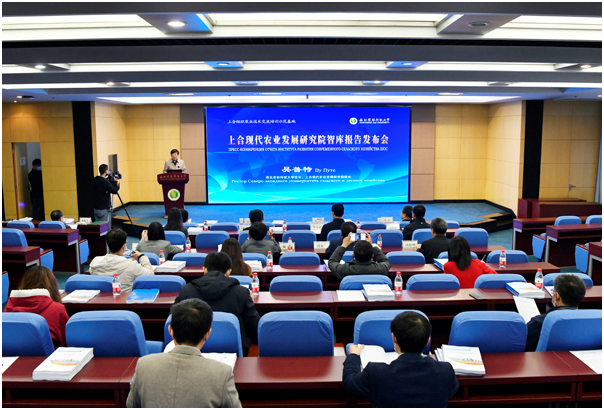 Dr. Zhao Xinli, academician of the International Eurasian Academy of Sciences, the second-level specialist of the Ministry of Science and Technology of China, and the former science and technology counselor of the Chinese Permanent Mission to the United Nations, issued the Report of Belt and Road and the SCO Member States' Development ; Professor Zhu Yuchun of NWAFU, director of the Sino-Russia Agricultural Science and Technology Development Policy Research Center, released the Report of SCO Member States Agricultural Development ; Professor Wei Feng of NWAFU, director of the Kazakhstan Research Center reported the Agriculture of Five Central AsiaCountries ; NWAFU Professor Feng Baili, director of the Bean Research Center, reported The "Belt and Road" New Crop Varieties (Belarus) ; Professor Feng Yongzhong, the deputy dean of College of Agriculture of NWAFU, released the Report on Agricultural Development of the Silk Road Economic Belt.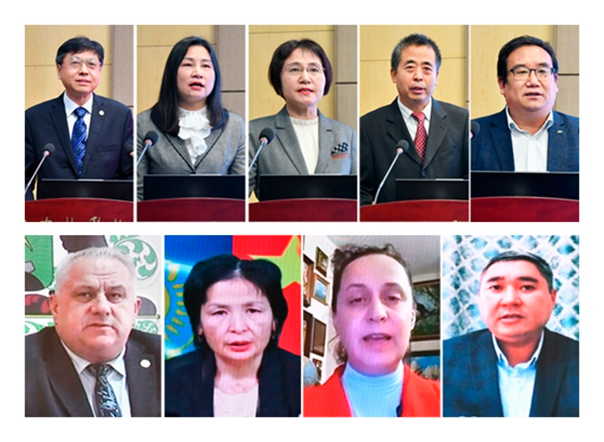 Dr. Zhao Xinli, Prof. Zhu Yuchun, Prof.Wei Feng,Prof. Feng Baili, Prof.Feng Yongzhong and Representatives of SCO Members States meeting online

The Series Think Tank Report of SCO Institute of Modern Agricultural Development
It is understood that the five reports are all based on the agricultural development needs of the SCOmember states for the construction of the SCO agricultural bases. As an important document with comprehensiveness and objectivity in the agricultural development of SCO countries, the Think Tank Report will provide an important reference for people working in the field of science and economy with great concern about agricultural technology development and industrial investment in SCO countries, as well as for the domestic and foreign governments and other international organizations.
Translated by Tian Yiyun
Proofread by Yan Xianhui