On October 22nd, the 26th Agricultural Hi-Tech Fair opened. Invited by the Yangling Demonstration Zone, NWAFU participated in the "Integration of Demonstration Zone and University, Yangling Agricultural Science Exhibition".
  With the theme of scientific and technological innovation, the "Integration of Demonstration Zone and University, Yangling Agricultural Science Exhibition" highlights the latest development achievements of Yangling Demonstration Zone and NWAFU in research and development and promotion of science and technology, integration of demonstration zone and university, integration of government, industry, university and research, industry leading demonstration, agricultural informatization, brand marketization, etc.
  In this exhibition, NWAFU has exhibited 160 latest achievements, including 79 new varieties and 81 new technologies. The exhibits of our university have received great attention, and the local governments, enterprises and the masses who came to search for the treasures in the exhibition area jostled each other in a crowd. Apple, kiwifruit, potato, pepper, wheat and other exhibits in the exhibition area of new crop varieties attracted many people to consult, take photos and ask for achievement information. In the intelligent agriculture new technology and equipment exhibition area, the three-dimensional lighting environment optimization control equipment, intelligent control equipment of facilities and environment, intelligent orchard Internet of things service equipment, apple internal quality nondestructive testing instrument and a number of achievements with high technology and high market prospects, attracting the attention of the SCO and the "Belt and Road" representatives. Danelia, Minister of agriculture of Georgia, Kadambot H M Siddique, academician of the Australian Academy of Technical Science and Engineering and Dean of the Agricultural Research Institute of the University of Western Australia, both inquired about these technical achievements in detail.
  At the exhibition, China Economic Network, Shaanxi TV Station, Agriculture and Forestry Satellite TV, Xi'an TV Station and Yangling TV Station made special programs on the achievements of NWAFU. Journalists from Xinhua News Agency, Shaanxi Radio Station, Shaanxi Daily, Western Network, Agricultural Science and Technology News also conducted interviews.

  Chen Xiaoguang, vice chairman of the CPPCC National Committee and executive vice chairman of the NLD Central Committee, inspected the exhibition area of NWAFU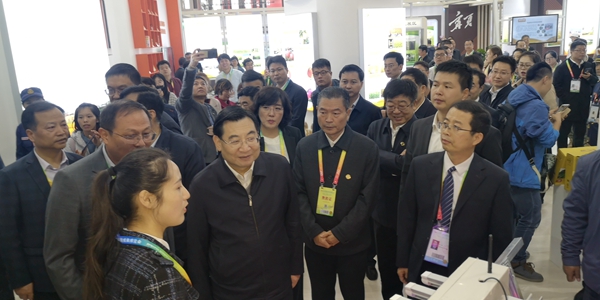 Hu Heping, Secretary of the provincial Party committee, inspected the exhibition area of NWAFU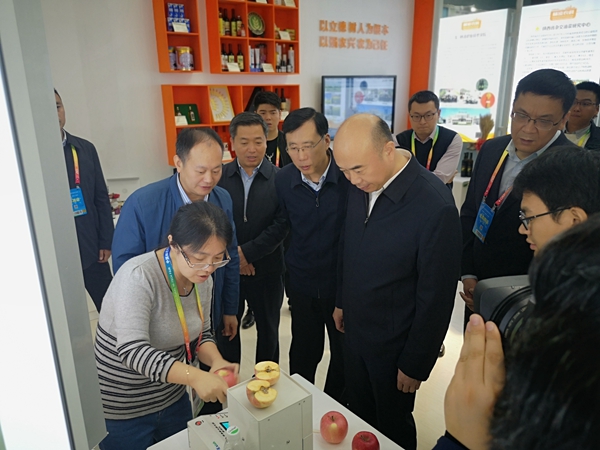 Governor Liu Guozhong inspected the exhibition area of NWAFU

 Li Xingwang, Secretary of the party Committee of NWAFU, and Wu pute, President of NWAFU, inspected exhibition area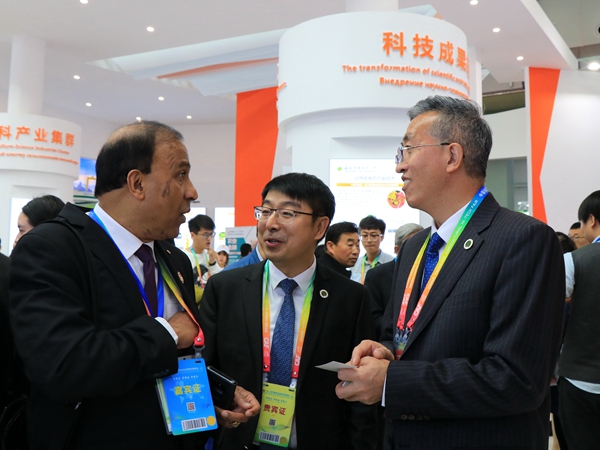 Kadambot H M Siddique, academician of Australian Academy of Technical Science and Engineering, communicated with Qian Yonghua, vice president of NWAFU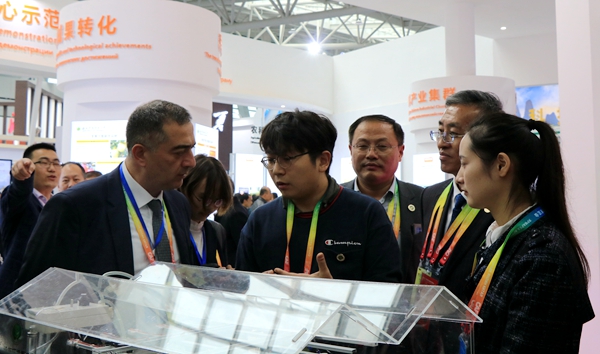 Danelia,Georgian Minister of Agriculture asked about intelligent control equipment of facilities and environment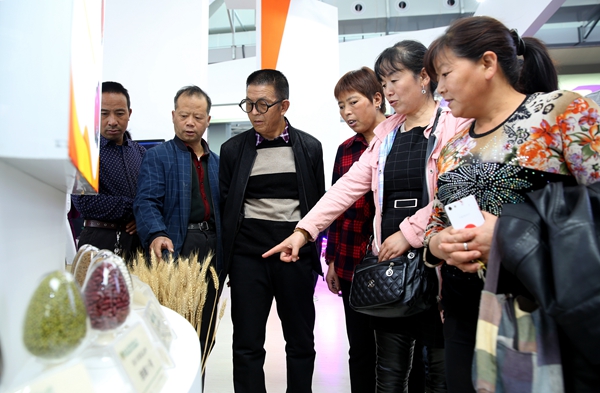 New crop varieties received attention

International students visited and consulted
  Translated by: Ruan Shuling
  Proofread by: Zhang Xiaorong