Home
» News
NWAFU Attends the China-Belarus All-round Cooperation Round-table Conference
Author: Qiao Wenjun, Zhang Jie  Date:2022-04-01
On March 22, the China-Belarus All-round Cooperation Round-table Conference was successfully co-hosted by NWAFU, Lanzhou University of Finance and Economics, and Hubei University. Thirty-eight participants from China and Belarus delivered speeches and exchanged idea of Sino-Belarusian cultural exchanges, Chinese language teaching, and economic and trade cooperation. Mr. Zhang Shanzhi and Ms. Cao Jiaqi, teachers of College of Language and Culture, NWAFU, made a themed report on the conference. The Confucius Classroom of our university was highly engaged in the conference preparation and other supporting business.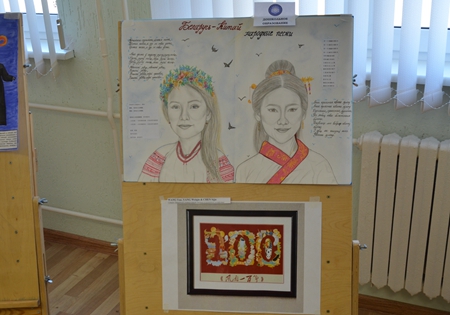 During the round-table conference, the Confucius Classroom assisted in organizing the Exhibition on Belarus-China: Education, Science, Handicrafts Creativity. The painting and calligraphy works from NWAFU marking the 100th anniversary of the CPC's founding gained great popularity among the visitors at the conference. The Chinese teachers of the Confucius Classroom also held a Chinese Calligraphy and Paper-cutting training course for the students from local primary and secondary schools. And over 50 students joined and enjoyed the workshop of Chinese traditional culture.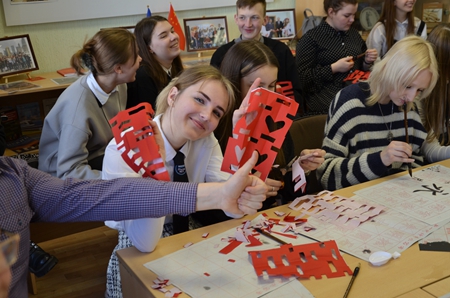 In recent years, the comprehensive strategic partnership featuring mutual trust and win-win cooperation between China and Belarus has maintained a good momentum of development. The continuous deepening of political relations between the two countries and the fruitful economic and trade cooperation manifest the new progress made in the joint construction of the "Belt and Road". At present, Belarus has 6 Confucius Institutes and 2 Confucius Classrooms. Chinese language has been listed as one of the five optional foreign languages for the college entrance examination of Belarus. China has also established 14 Belarusian language and culture research centers. The number of exchange students between the two countries is increasing year by year. The Confucius Classroom of NWAFU will further promote the international Chinese language education, and make greater contribution to the inter-university cooperation. More professionals with strong Chinese language literacy and deep understanding of China suggests greater advance of cultural exchanges and strongly enhanced friendship between the two countries.
Translated by: Tian Yiyun
Proofread by: Yan Xianhui