Home
» News
NWAFUer Wrote Glory on the NECCS Award List
Author: Wang Kun  Date:2021-09-09
The Grand Final of 2021 NECCS ( National English Competition for College Students) curtained off in Guilin, Guangxi, few days ago.
Li Yueting, a student of Food Science and Engineering College of NWAFU swept several awards of the events: the Second Prize in the 14th National English Talent Competition for College Students, the Third Prize in the 21st National English Speech Contest for College Students and the Excellent Volunteer in 2021 NECCS (Grand Final).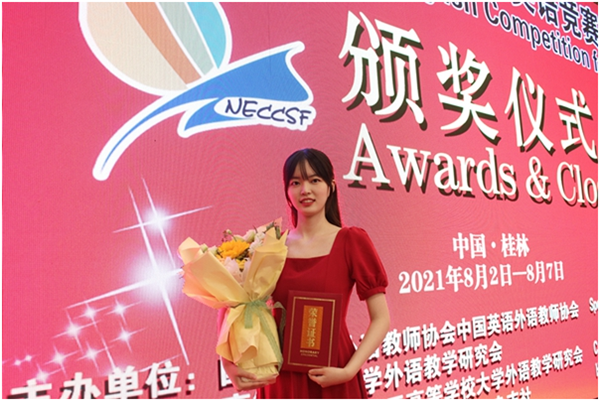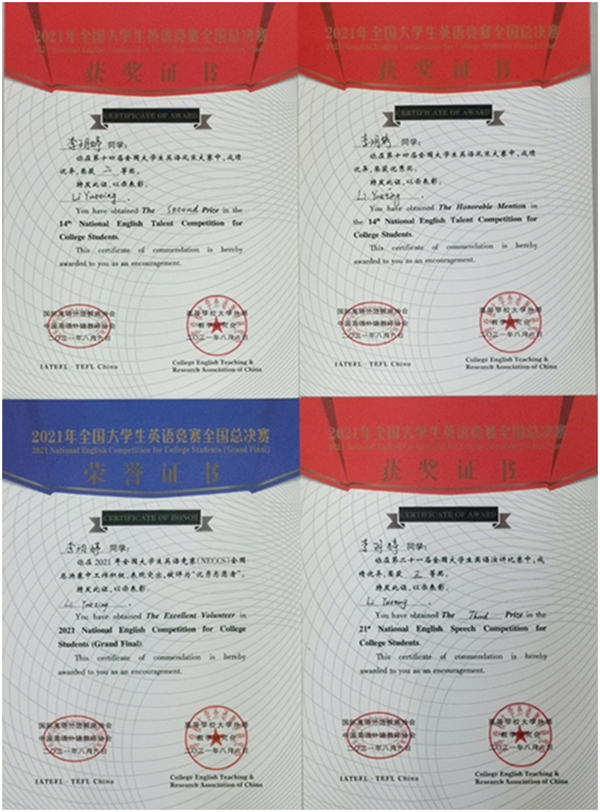 The Grand Final of NECCS consists of English Speech Contest, English Debate Contest, English Talent Competition and English Host Competition, which give full evaluation of all contestants' English language proficiency. With special focus on the assessment of the listening, speaking and communication competence, the Final aims at enhancing the contestants' critical thinking and team spirit. The four events were conducted in turns within 5 days and the intensity was high beyond belief. The contestants are top winners of each province from 22 provincial competition team composed by 136 universities or colleges.
Translated by Tian Yiyun
Proofread by Yan Xianhui