Home
» News
School of Quality Education of NWAFU Welcome Its First Birthday!
Author: Jin Jun  Date:2021-05-20
School of Quality Education of our university welcome its first birthday on May 20th. To mark the anniversary, the meeting of learning the important address President Xi Jinping delivered at Tsinghua University andquality education symposium was held on that morning. The president of NWAFU Wu Pute attended the meeting and expressed his appreciation to the School for their hard work and success over the past year. He hoped greater achievements would be made in the future.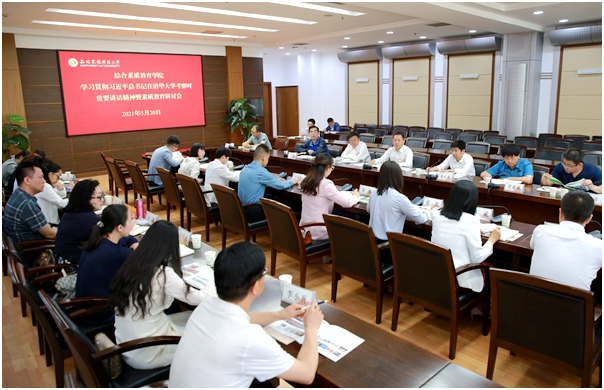 at the symposium
Since its establishment, the School has set up 6 teaching and research sections --- psychological education, military theory, career planning and employment guidance, innovation and entrepreneurship, art education, and labor education. A team of 169 teachers ( including 151 part-time teachers) has been constructed. In the past year, the four compulsory courses of "College Students'Psychological Health and Development", "Military Theory", "Career Development", and "Labor Education Theory" offered for all undergraduates have realized full coverage of Year 2020 students. There are in all 41 elective courses on offer, the annual total amount of class hours of which has reached more than 3000.A theoretical curriculum integrating moral education, intellectual education, physical education, aesthetic education and labour skill education is generally formed, which has significantly improved theeffectiveness of quality education andgained great popularity among the students.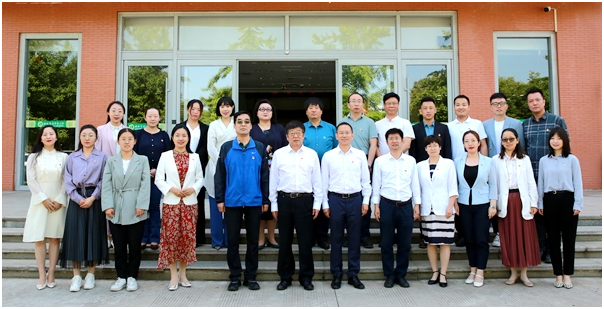 Group photo of NWAFU President Wu Pute with faculty of School of Quality Education
Translated by: Tian Yiyun
Proofread by: Yan Xianhui