Home
» News
The First Group of NWAFUers Serving at WFP as Interns
Author: Wang Ke  Date:2021-11-03
Mz. Liang Yunjuan (teacher of College of Humanities and Social Development), Mu Yue (graduate student of College of Humanities Social Development) and Wei Zhe (graduate student of Economics and Management) registered at WFP few days ago and started their one-year internship.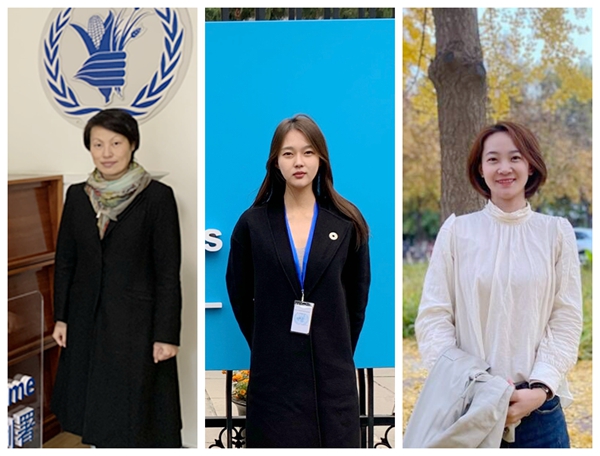 Liang Yunjuan, Mu Yue, and Wei Zhe
The selection of interns was co-conducted in accordance with the memorandum of understanding reached between NWAFU and WFP, and the needs of scientific research and talent training of both sides.Mz. Liang Yunjuan is now serving at South-South Cooperation Unit (China Office) of WFP as consultant and Mu Yue and Wei Zhe as interns in this department.
NWAFU has always attached great importance to the promotion of talents into international organizations and was approved as one of the first batch of High-level International Talent Training and Innovative Practice Bases by the Ministry of Education.
It is reported that an internship agreement with the International Maize and Wheat Improvement Center of the World Consultative Organization for Agriculture is to be signed soon, and the student internship cooperation with other international organizations such as those with CCCAP and ICARDA are underway, too.
Translated by Tian Yiyun
Proofread by Yan Xianhui