On the afternoon of May 2, the commemoration of the 101st anniversary of the May 4th Movement as well as the work exhibition and exchange meeting of the Communist Youth League were held in North Xiushan activity center of NWAFU.
  The general assembly opened with the solemn national anthem. All the participants collectively studied General Secretary Xi Jinping's inspection speech in Shaanxi Province.All said that we should do a good job of "six stability" work and implement the "six guarantees" task proposed by General Secretary Xi Jinping. We should not hesitate to do a good job in preventing and controlling the epidemic situation of resumption of study after return, actively take measures on graduate employment and strengthen the ideological and political education of college students, and work hard to foster patriotism, so that the spirit of patriotism can be firmly rooted in the hearts of students.
  At the meeting, Youth League cadres from 21 colleges (departments) exchanged their unique practices, thinking, exploration and experience in the fields of ideological and political guidance, League learning reform, organizational construction, innovation and entrepreneurship, social practice, voluntary service, etc. based on the actual situation of the college and closely focusing on "characteristics" and "innovation", showing the new look of grass-roots Communist Youth League in our university under the new circumstances.
  After evaluation, the Youth League Committee of 8 colleges including College of Horticulture,College of Economics and Management,College of Animal Science and Technology,College of Landscape Architecture and Arts,College of Food Science and Engineering, College of Natural Resources and Environment,College of Water Resources and Architectural Engineering and College of Humanities won the honorary title of "May 4th Red Flag Youth League Committee of 2019".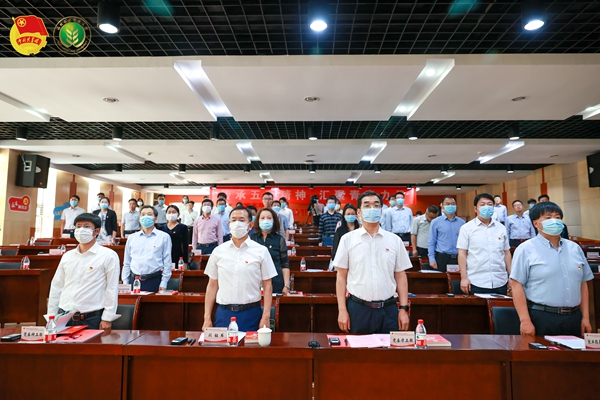 Translated by: Ruan Shuling
  Proofread by: Zhang Xiaorong