Home
» News
2021 Construction of Sino-Belarusian Agricultural Science and Technology Demonstration Park & "Belt and Road"Coarse Cereal Science and Tech
Author: Wang Honglu, Lei Yuan, Zhi Yongping  Date:2021-11-10
On November 8, 2021 construction of Sino-Belarusian Agricultural Science and technology Demonstration Park & "Belt and Road" Coarse Cereal Science and Technology Innovation Forum were held in NWAFU in the form of online and offline. More than 80 people from Belarus, Ukraine, university experts, and graduate students of the Silk Road International Agricultural Talents participated in the forum.
The forum was jointly organized by the Secretariat of the Silk Road Agricultural Education Science and Technology Innovation Alliance,Belorussian State Agricultural Academy,Yuriyev Institute of Crop Cultivation of NAAS of Ukraine,Shaanxi Crop Society and the Shaanxi Science and Technology Association.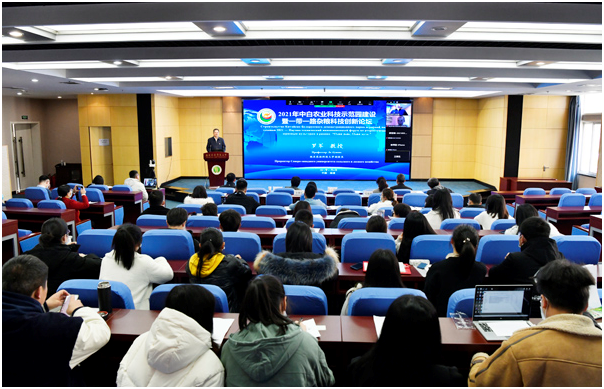 The forum also held a symposium, in which more than 10 domestic and international expertsand scholars conducted in-depth communicationsand discussions on wheat, corn, soybean, broomcorn millet, buckwheat, and other crops, including crops preservation, identification, germplasm innovation, breeding of high quality new varieties that are suitable for mechanized cultivation, crop stress resistance and high yield eco-physiological mechanism and environmental adaptability.
Translated by: Tian Yuanyuan
Proofread by: Zhang Xiaorong