From September 4th to 7th, the Sixth International Young Scholars Forum and the Sub-forum of the Fourth "Silk Road Young Scholars Forum" of Shaanxi Province was held in NWAUF.Twenty-eight outstanding young talents from eight countries, including the United States, Canada, Germany, Australia, Sweden and other countries gathered at our university to participate in the forum and signed the intention to work in NWAFU.
  On the morning of September 5th, the Fourth "Silk Road Young Scholars Forum" of Shaanxi Province was solemnly opened at Shaanxi Hotel.Hu Heping, Secretary of the Provincial Party Committee, attended the opening ceremony and delivered a keynote speech.The leaders of the Provincial Party Committee Education Working Committee, the Provincial Development and Reform Commission and other relevant departments gave a detailed introduction to the science and education personnel policy, economic and industrial development advantages and innovation and entrepreneurial environment in Shaanxi Province.Ma Jianhua, Vice-President of NWAFU, led the team. The Talent Office and 13 Colleges organized young scholars to attend the opening ceremony of the main forum.
  President Wu Pute had in-depth exchanges with the participating scholars. On behalf of the university, he sincerely welcomed young talents to come to the school and expected everyone to jointly building China's agricultural modernization as a member of NWAFU. Taking this opportunity, he conveyed to the participating scholars the spirit of the General Secretary's reply to the principals and experts of agriculture-related colleges and universities throughout the country, which made the participants feel that the state attached great importance to agricultural-related colleges and universities, and increased their confidence and determination to come to work at the university.He also introduced the one-two-three-four-five development path of the university to the scholars, emphasizing three development strategies, four university missions and five struggling benchmarks. He then analyzed the new situation and new opportunities of the university construction and development, so that the participating scholars could truly feel there must be great potential to the work in NWAFU.Wu Pute said the university would do its utmost to build a stage for all to start their own businesses, so that everyone could firmly believe that the choice of NWAFU would make a difference and have great potential.
  Based on the subject area, the participating scholars also conducted in-depth exchanges with the interested institutes through academic reports, visits to laboratories, and seminars.
  In order to make the participants deeply understand the history, culture, scientific research platform, living environment and supporting resources of NWAFU, the university organized scholars to visit the school history museum, the state key laboratory of crop stress biology in arid areas, the sharing platform of large-scale instruments in life science, affiliated kindergartens and high-tech primary schools.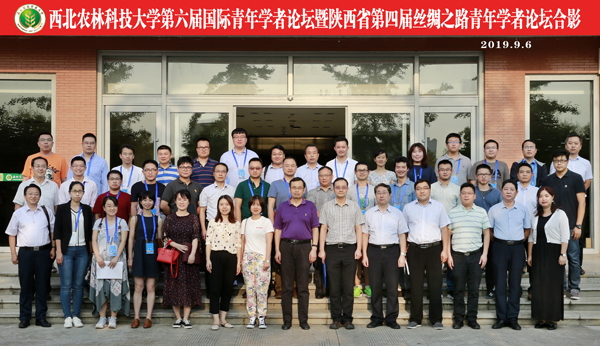 Translated by: Ruan Shuling
  Proofread by: Zhang Xiaorong