Home
» News
NWAFU's National Natural Science Foundation of China for Original Exploration Projects Approved for the First Time
Author: Gu Shenjie Cui Weifang  Date:2021-12-20
Recently, Professor Guo Zekun ofCollege of Veterinary Medicineand Associate Professor Liu Huawei of College of Life Science were approved by the National Natural Science Foundation of China for original exploration project, which is the first time that NWAFU has been approved by the project, marking new progress of basic research in the field.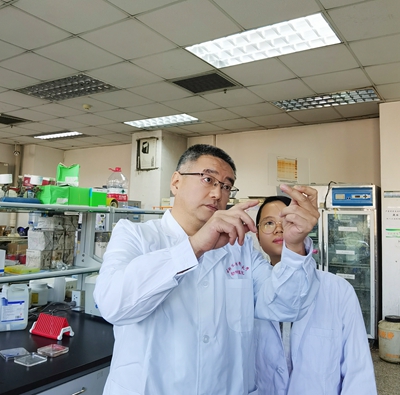 Professor Guo Zekun

Professor Liu Huawei
e State Council on Comprehensively Strengthening Basic Scientific Research, the original exploration project is a strategic plan set by the National Natural Science Foundation of China to improve the original innovation ability.The new type of NSFC project established in 2020 can be divided into expert recommendation and guidance.
With the aimto cultivate or produce leading original achievements from scratch, and solve scientific problems, original exploration project supports researchers to put forward original ideas and carry out exploratory and risky original basic research. It will lead directions and expandcutting-edge, providing source energy for promoting high-quality development of basic research in China.
Translated by: Tian Yuanyuan
Proofread by: Zhang Xiaorong