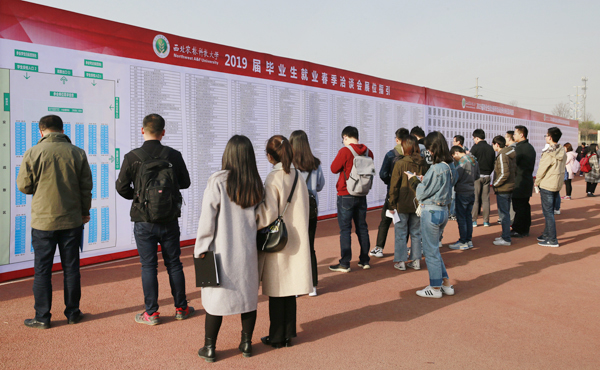 On March 24th, the 2019 Spring Employment Fair for NWAFU Graduates was held in the the ground track field of south campus, and the recruitment activities for agriculture, forestry and food industries were held simultaneously. Up to now, 402 graduates have signed on-site contracts, 1420 graduates have reached employment intentions with employers, and subsequent inspection and signing are proceeding in an orderly manner.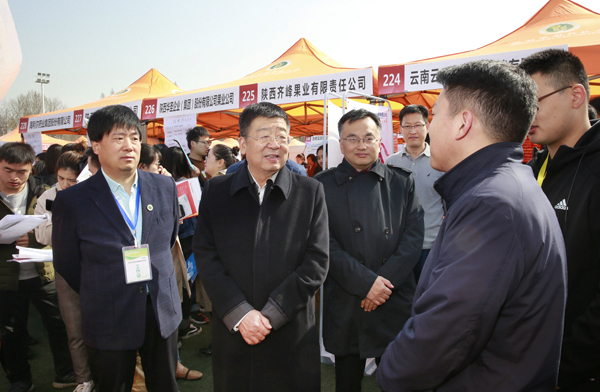 Wu Pute and Lv Weidong talked with employers who came to recruit talents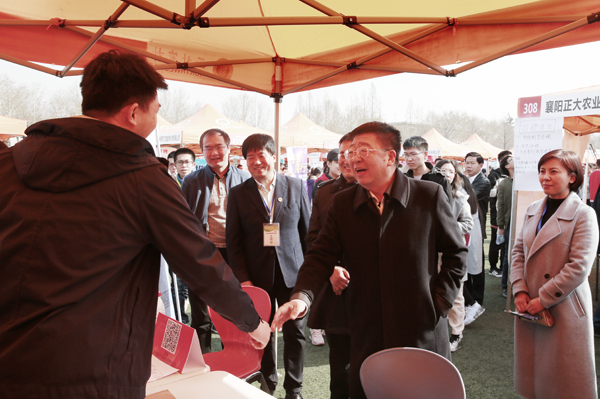 Wu Pute visited NWAFU alumni who came to recruit talents
  President Wu Pute and Deputy Secretary of the Party Committee Lv Weidonginspected the site of the fair, visited some representatives of employing units, and gave encouragement and wishes to graduates seeking jobs on the spot. They also put forward guiding opinions and requirements for further improving the employment and entrepreneurship work of graduates.
  The fair has a total of more than 540 household units participating in the Fair, providing 35000 new jobs, and more than 6500 graduates from 118 universities and colleges such as China Agricultural University, Chang'an University, Shaanxi Normal University and Shanxi Agricultural Universityapply for jobs on the spot.The recruitment professional needs provided by employers are closely related to the disciplines and specialty of NWAFU,including the traditional professional needs of agriculture, forestry, animal husbandry, biomedicine, information and management, as well as talents in emerging industries such as Internet of Things and big data.In addition to enterprises, many universities, scientificresearch institutes, public institutions and educational units participated in the Fair. Human Resources and Social Security Sectors from seven cities, such as Nanning and Qingdaowere invited to lead local high-quality employers to recruit talents on the spot. The overall performance of the fair was characterized by large scale, high level of unit quality, wide geographical distribution and diverse positions.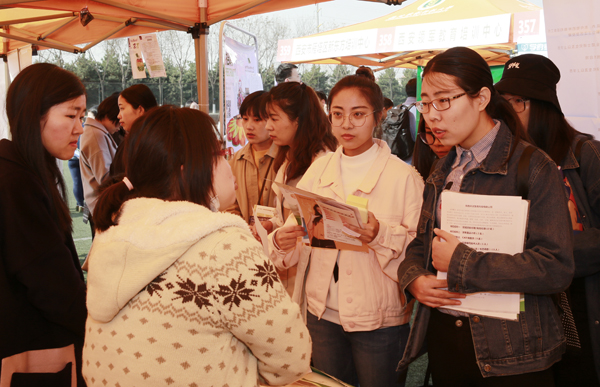 Job Counselling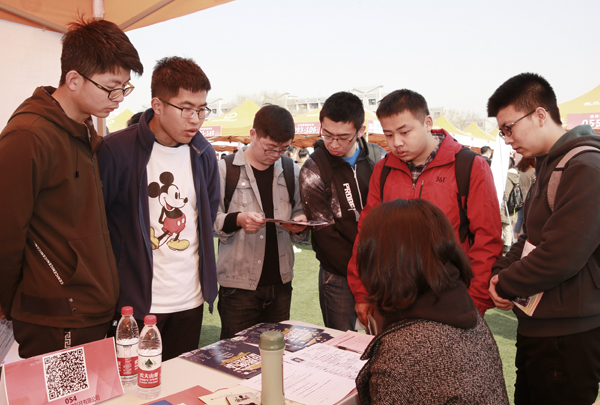 Job Counselling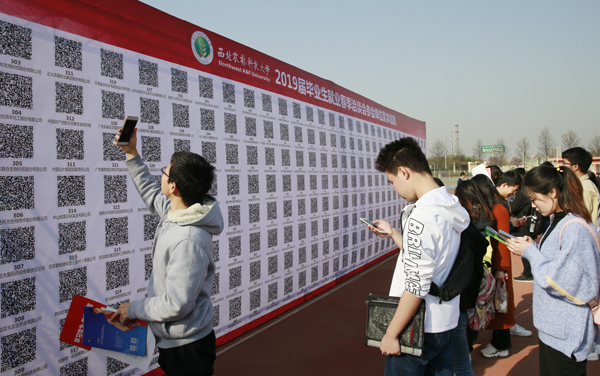 Scan and have all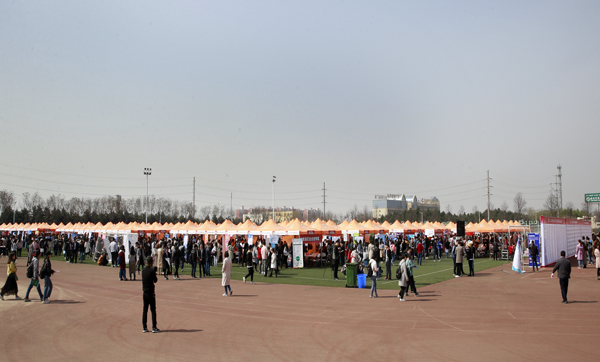 Venue of 2019 Spring Employment Fair for NWAFU graduates
  Translated by: Ruan Shuling
  Proofread by: Zhang Xiaorong