Home
» News
The First Alumni Grove Rooted in NWAFU
Author: Zhanglin & Guojianguang  Date:2019-03-25 Read:
On March 22nd, the first group of evergreen plants---38 white barks, donated by grade 95 alumni of horticulture majors were transported from Xi'an to NWAFU, planted on the north side of Peony Garden on south campus. Zhao Zhong, Deputy Executive Party Secretary, Yang Haoming, president of Xi'an Alumni Association of NWAFU, along with the chairpersons of NWAFU Alumni Association, NWAFU College of Landscape Architecture and Arts, NWAFU Logistics Department, NWAFU Education Development Foundation, and ten alumni from Xi'an Alumni Association and Yangling Alumni Association of NWAFU attended the plant ceremony.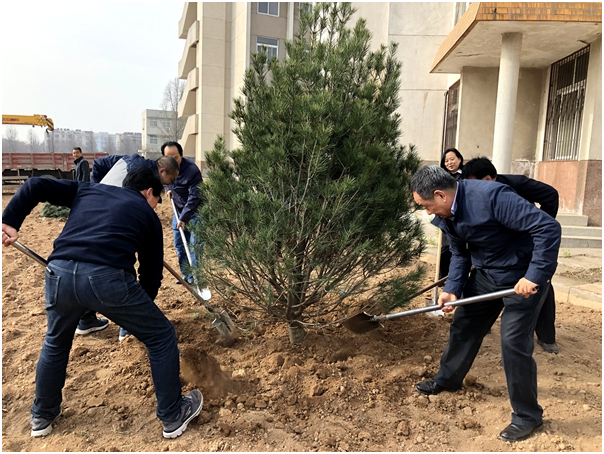 co-planting the alumni tree
To mark the celebration of the 20th anniversary of NWAFU's establishment, and to inspire the alumni's deep feelings for the alma mater, the alumni association, the logistics management department and other university departmentsworked out the plan and made it real with the strong support of university. 4 acres of greening land on the north side of the Peony Garden on south campus were cultivated as the home of Alumni Grove.
The Alumni Grove is like a spiritual harbor of all NWAFU alumni, and also a new color on the picture of NWAFU.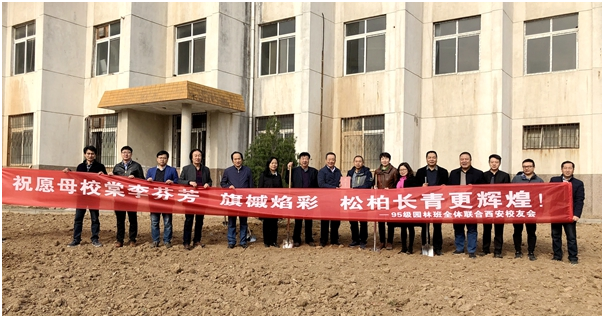 Translated by: Zhao Rui
Proofread by: Yan Xianhui