To celebrate the centennial birthday of the Communist Party of China, review the centennial eventful years and struggles of the Party, and show the vigorous vitality of NWAFU students in the new era,on the evening of June 2nd, the "Praise of Centenary and Salute to Youth" campus dance competition was held.Yan Zushu, deputy secretary of the Party committee of NWAFU, and relevant persons in charge of the Propaganda Department of the Party committee, Department of Student Affairs, Department of Postgraduate Student Affairs, the Youth League Committee of the University and other colleges, watched the competition together with more than 4000 online and offline audiences.
There are 21 group dances and 3 singles, doubles and triples in this competition. From the birth of the great political party in Nanhu red boat to the underground party members in the silent smoke of gunpowder, from the revolutionary loyalists who sacrifice their lives and forget their death to the vigorous youth of the May Fourth movement, from the original mission of making the mind determined to responsibility of serving the country with youth……The participants expressed their deep feelings of loving the party and the country with graceful and various dances, making the learning and education of Party history "alive".
Finally, after fierce competition, "Red Boat" by College of Horticulture won the first prize in the group dance group,"Making up the Mind" byCollege of Water Resources and Architectural Engineering, the "Loyal Love" by College of Natural Resources and Environment, and the "Guardian" by College of Veterinary Medicine won the second prize in the group dance group. "Bright Nanjing" by College of Life Science, "Solemn Oath" by College of Agronomy, "Azalea" by College of Enology, "Dawn of the East" by College of Economics and Management, and the "Snow Stepping into Spring" by College of Food Science and Engineering won the third prize in the group dance group. The first, second and third prizes of single, double and triple dance group were respectively awarded for "Flower Language of the Moon" by College of Agronomy, "Fairy in the Picture" by College of Economics and Management, and "To My Wife" by College of Natural Resources and Environment.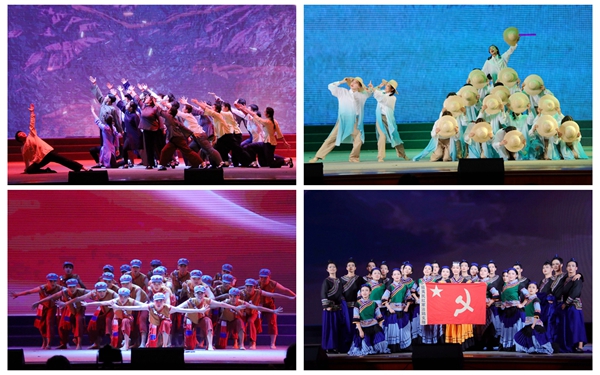 It is reported that the preparation for this competition lasted nearly 2 months, covering more than 500 students from 20 colleges.As one of the series activities of "glory of the party shining in the league flag" to celebrate the 100th anniversary of the founding of the party, the campus dance competition has created a healthy and elegant campus cultural atmosphere, guiding young students to deeply plant the feelings of loving the party, patriotism, socialism and the university.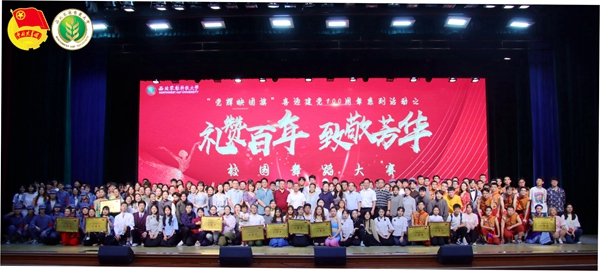 Translated by: Ruan Shuling
Proofread by: Zhang Xiaorong