Home
» News
Sirdaryo Viloyati Delegation of Uzbekistan visited NWAFU
Author: Shi Huizhou, Zhi Yongping  Date:2023-02-23
On February 22, led by Governor Mahmudaliyev, Sirdaryo Viloyati Delegation of Uzbekistan visited NWAFU. The delegation, accompanied by the deputy secretary of NWAFU university committee, Wu Xiaocheng, visited Agricultural Science and Technology Promotion Exhibition.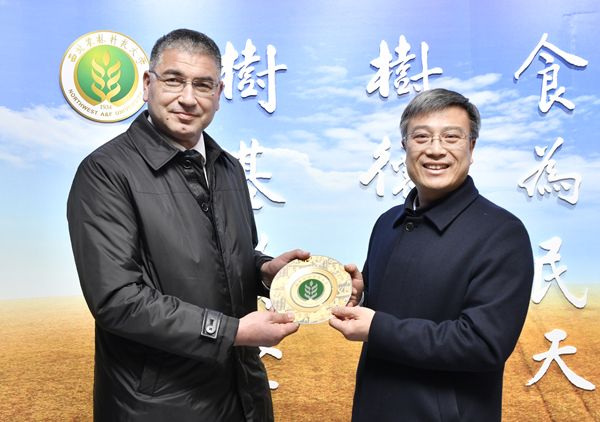 The delegation got acquainted with NWAFU's school-running characteristics of serving the national strategy and regional economic and social development, providing important scientific and technological support for the development of modern agriculture in arid and semi-arid areas and guaranteeing high-level talents. The governor highly appreciated NWAFU's achievements in ensuring food security, ecological balance and boosting rural modernization in north-west China. During the visit, the delegation was also introduced with the new mode of agricultural technology promotion pioneered by NWAFU with local government's support, which is to rely on grass-root agricultural professionals supported by the university. Makhmudaliyev has fully affirmed the hard field work of the professors in providing farmers with advanced theories and tools to guide their agricultural production and help to achieve great increase in both yield and income.
During the visit, the NWAFU also reached a preliminary cooperation intention with the leaders of Gulistan State University taking part in the delegation.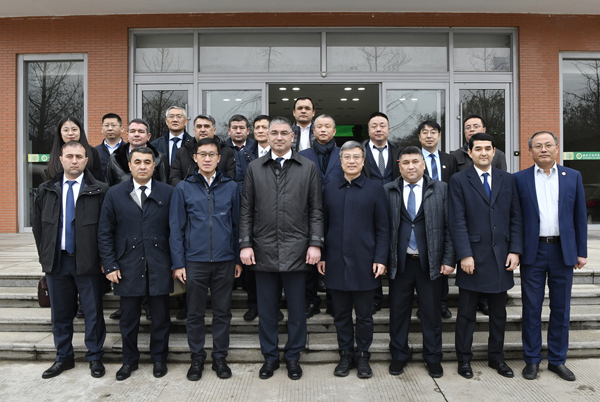 the delegation and leaders of NWAFU
Translated by: Yang Haowen
Proofread by: Zhang Xiaorong