Home
» News
Research Findings Achieved by NWAFU Professor Liu Xuebo and His Team Published on Journal Cell Metabolism
Author: Jin Jun  Date:2021-03-02
It has been reported that nutritional state of the 1,000 days at early life stage, especially the maternal health during their pre-pregnancy and pregnancy period, can bring about profound influence on their offspring. Inspired by the absence of answers to what the influence may be and what are effective nutritional modulation, NWAFU Professor Liu Xuebo of Food Engineering College and his team on molecular nutrition of food and health innovation have been pitched in the research continuously and finally achieved great success: maternal obesity is strongly associated with their offspring's lower cognition and sociality, while the high dietary fiber intake could be a promising intervention.
Graphical Abstract
This research is the first that indicates the new mechanism of how the microbiota-metabolites-brain axis may underlie maternal obesity-induced cognitive and social dysfunctions through intervention with high dietary fiber intake. Their research findings has been published on the Online Journal Cell Metabolism on March 1st .It is China's first high-level paper in food science and engineering published on top international journal.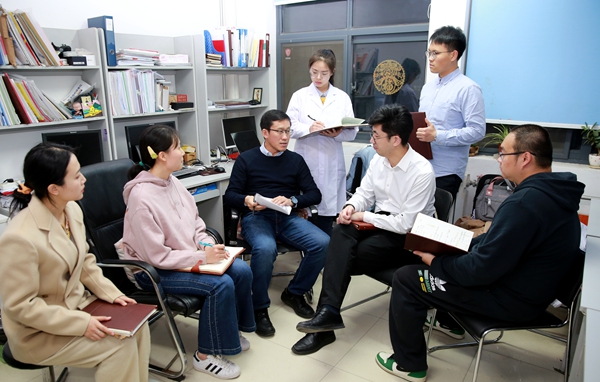 NWAFU serves as the leading institution of this research, the co-research organizations are Shanghai Jiaotong Univeristy, Shenzhen BGI Institute of Applied Agriculture, Cornell University, University of Arizona, and University of Southern California. The research takes three years, and have been greatly supported and sponsored by the National Key R&D Program, National Natural Science Fund, Germany Humboldt Scholar Project, The Tang Cornell-China Scholars Program, Shaanxi Sci-Tech Innovation Team Program and NWAFU Agrotechny and Nutrition and Health Discipline Construction.
Paper Link:https://www.cell.com/cell-metabolism/fulltext/S1550-4131(21)00058-9
Translated by: Tian Yiyun
Proofread by: Yan Xianhui