Home
» News
The Completed Projects Output of Innovation and Entrepreneurship Training Program for College Students Doubled in 2018
Author: Wu Canjie  Date:2018-06-19 Read: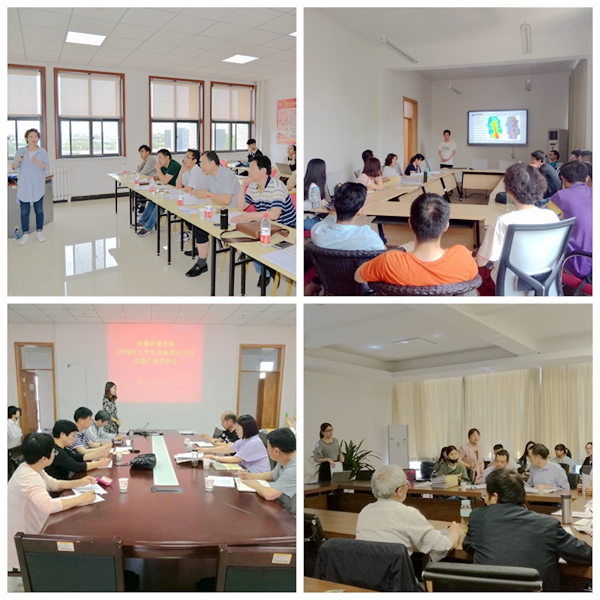 NWAFU started the medium-term inspection and final acceptance check of the 2018 "Innovation and Entrepreneurship Training Program for College Students" from March. The inspection and acceptance of the innovative and entrepreneurial training programs for college students that were established and postponed in 2016 and 2017 were now successfully completed.
The final project involves 288 colleges and departments, of which 76 are of the national level and 77 of the provincial level. Each college organized the experts to review the finished application form, summary report, and daily record, listen to students' on-site reports, answer questions, and other sections. The final acceptance was all qualified, with 62 outstanding projects, and the excellent rate was 21.5%. The total number of outputs (papers and patents) was 139 (items), which more than doubled the output of last year. Among them, 26 were SCI/EI and 37 were granted patent. The output of the four Colleges, including College of Animal Science and Technology, College of Water Resources and Architectural Engineering, College of Mechanical and Electronic Engineering and College of Humanities, all exceeded 10 items.
In addition, medium-term inspections were conducted on 182 innovative training program projects in 15 colleges. The experts from each college pointed out problems of the inspected projects and gave guidance on improvement. The passing rate of medium-term inspections was 98.9%, and the rate of excellence was 12.8%. This shows that the implementation of innovation and entrepreneurship projects for college students in our university has entered a period of high-yield development.
Translated by: Ruan Shuling
Proofread by: Zhang Xiaorong