On 28th October, the 6th International Cultural Festival of NWAFU was held on the South campus. Over 5300 participants attended the festival, sharing and enjoying cultural communication.
Aiming at "Build multi-cultural campus and Promote cross-cultural communication", the festival included activities ranging from cultural introduction, traditional performance, culture exhibition, to gourmet taste, attracting international students from more than 26 countries. Vice president of NWAFU, Professor Luo Jun made the opening speech for the festival.
The ceremony started with a marvelous fashion show. Dressing in ethnic costumes, students from different nations captured the attention of the audiences. Wonderful performances from Thailand, Vietnam, Bangladesh, Kazakhstan, Russia, Rwanda, Mongolia, Laos, Cambodia, Nepal, Central Africa, Pakistan and China were all shown on the stage, among which the performances of Chinese waist drums and fashion show won overwhelming applauses, leading the festival to its climax.
Tajikistan, Uzbekistan, Poland and Brazil are new members of the cultural presentation sector. "I am interested in the Belt and Road Initiative, so here I am." said Majie, the only Tajik student on campus, "Though I am the only Tajik student in NWAFU, I will try my best to introduce the Tajik cultural heritage to my Chinese peers, as well as learning Chinese culture, especially Chinese calligraphy." Pointing to a picture of high-speed railway, Rwandan student Zhao Tiancheng excitedly claimed that the China-sponsored railway built in Kigali has won the special award for environmental perfection given by the Rwandan government.
Forging bounds among different nations, faith and colors, the International Cultural Festival is indeed a joyous melting pot for students at home and abroad.

International fashion show

Kazak dance--- Night of Celebration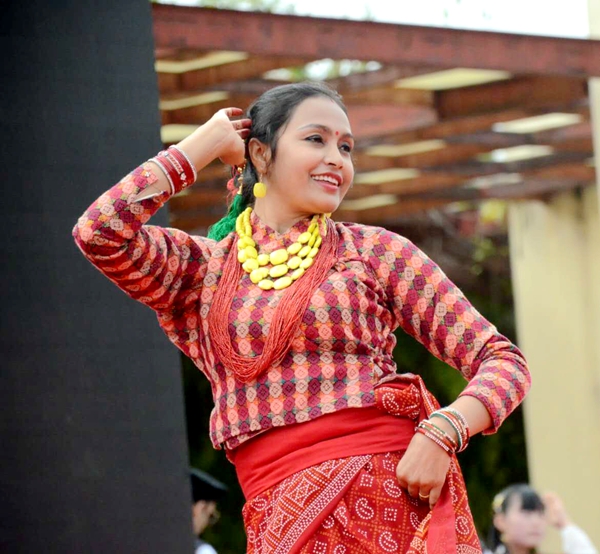 Traditional Nepali dance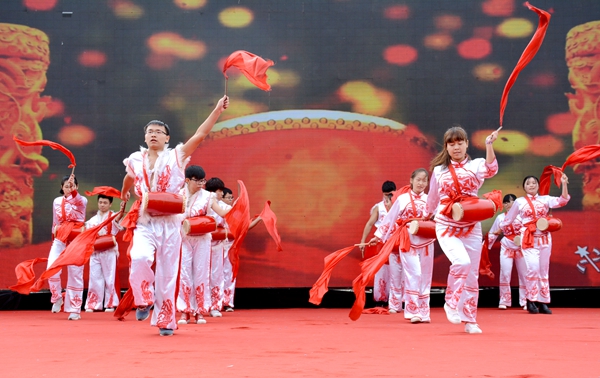 Chinese waist drum performance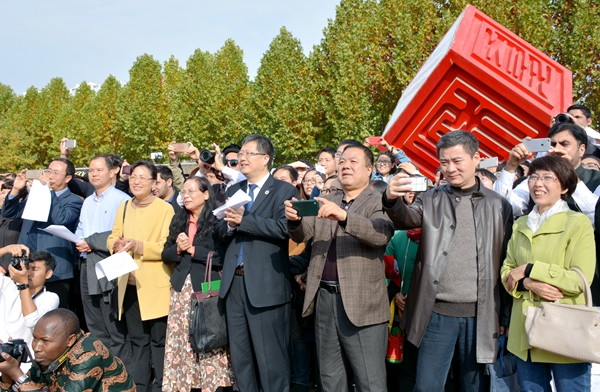 Cheering audience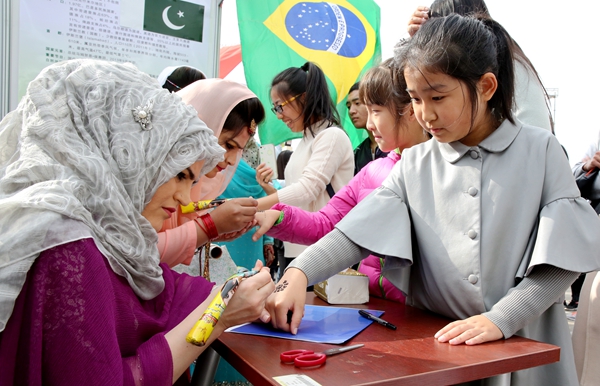 Draw on the back of hand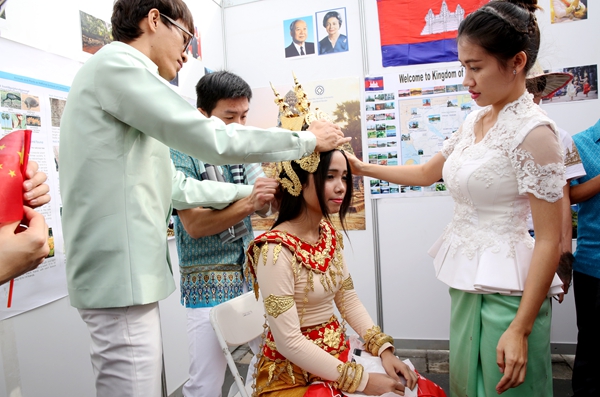 Folk costume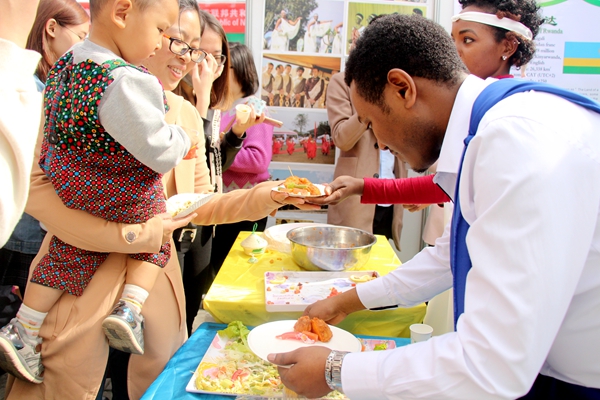 Enjoy food
Translated by Yang Xuan
Proofread by Zhang Xiaorong