Home
» News
University of Nebraska Lincoln Visited NWAFU to Discuss Cooperation in Agricultural Extension
Author: Shi Wenhua/text Qi Yuying/pictures  Date:2017-04-13 Read:
On March 28th, a delegation of thirteen people including Prof.Chuck Hibberd, head of cooperative extension in University of Nebraska Lincoln,USA, Mr.Cobus Block, head of Nebraska Economic Development Bureau, and agricultural extension experts in the fields of planting, irrigation, insect, visited NWAFU.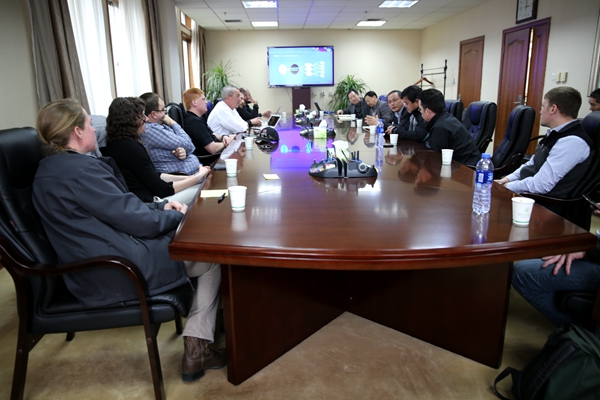 Discuss with all members of cooperative extension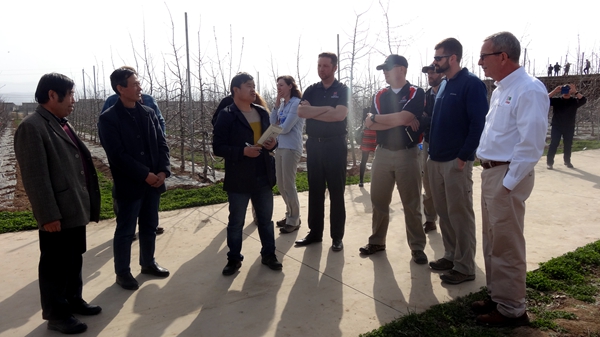 Visit Qianyang Apple Demonstration Station
Prof.Chuck Hibberd introduced Yangling-Nebraska farm, aiming at promoting operation mode and empirical system of American farms, maximizing the demonstration effects, training effects and economic benefits. Mr.Cobus Block hoped that an all-round national level demonstration farm would be built through collaboration toachieve sustainable development in production of agricultural products, environmental protection and economy.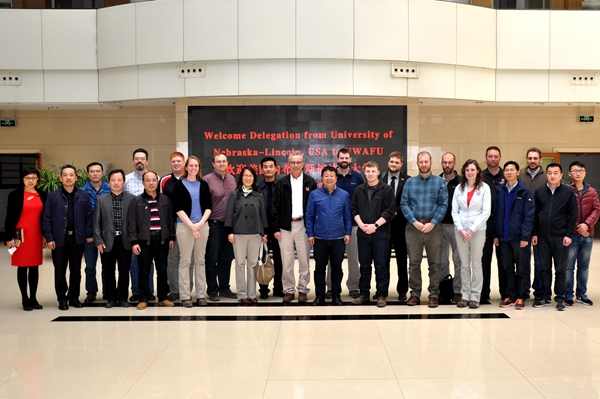 Translated by: RuanShuling
Proofread by: Zhang Xiaorong