Home
» Highlight
2017 Campus Dance Competition
Author: Liu Dechao/Text, Zhang Tianxin & Li Tingbang/Image  Date:2017-12-19 Read:
On the evening of November 30th, Northwest A&F University's 2017 Campus Dance Competition was held at the Xiushan Activity Center on the north campus. Over 2,000 students watched the competition.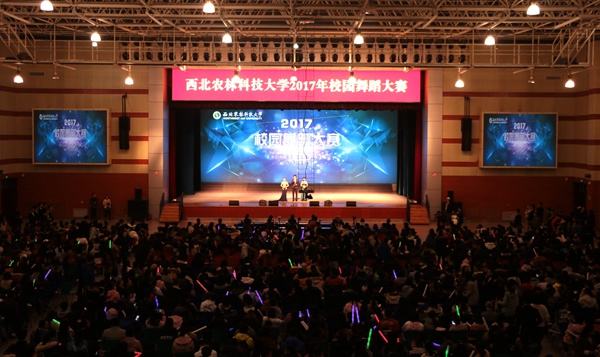 Competition scene
Organized by NWAFU's Youth League Committee, Student Union, and Graduate Student Union, the competition was composed of the single dance program and the group dance program. Contestants from 20 colleges elaborately performed 5 single dances and 20 group dances.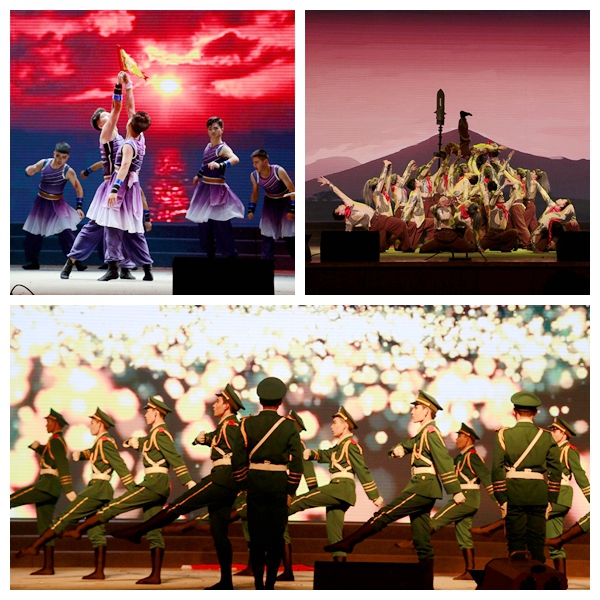 Through fierce competition, Soul of the Sea presented by College of Natural Resources and Environment and Roll up Bead Curtain by College of Plant Protection won the group dance first prize and the single dance first prize respectively. Guard by College of Animal Science and Technology, Mission by College of Horticulture, March on Brocade by College of Economics and Management won the group dance second prizes. Father and Son by College of Horticulture won the single dance second prize. Inheritance of Traditional Opera by College of Humanities & Social Development, A Feather by College of Plant Protection, Soul-casted Ba Mountains by College of Agronomy, Dayuer's Children by College of Life Sciences, and Passing the Flame by College of Water Resources & Architectural Engineering won the group dance third prizes.
Translated by: Zhao Rui
Proofread by: Yan Xianhui