On December 1st, jointly organized by the Communist Youth League Shaanxi Provincial Party Committee, the Provincial Youth Federation, the Provincial Youth Development Foundation together with other seventeen departments including Provincial Higher Education Commission, Provincial Network Office, Provincial Civilization Office, Provincial Department of Education, Provincial Science and Technology Department, Provincial Poverty Alleviation Office, the awarding ceremony of 2017 Shaanxi Provincial Youth Public Welfare Projects Competition was held at Xijing University. The entries of Northwest A&F University won a total of 1 gold, 1 silver and 3 bronze medals.
Gold award-winning project "Biogas sees the future - Boosting Biogas Digester Reconstruction" restarts and promotes the use of biogas digesters through aspects like the use of biogas digesters, raw material docking and resource sharing, post services and improvement of farmers' living standards so as to reduce the emission of air pollutants, alleviate the deterioration of the rural environment, improve rural energy structure and rural living environment, reduce household energy expenditure and improve their living standards.
Silver award-winning project "Letu Football" aims to carry out youth football training, football tactics explaining and football culture popularization in Yangling by way of public welfare to solve the problem of inadequate youth football teaching in Yangling's football development process and to explore football development model suitable for adolescents in Yangling.
Bronze award-winning project "Support Agriculture by Science and Technology, Promote Development of Shaanxi" invites targeted experts and professors to the Qinling Mountains Five Nature Reserves to carry out skills training, home guidance, providing long-term effective services and technical support for the reserve. Project "Investigation and Governance of Environmental Pollution in Qinling Mountains" conducts researches concerning the dust pollution caused by mineral development, water pollution and soil pollution, as well as over-exploitation of tourism resources and the illegal logging of trees and other issues, and carries out on-site investigation and protection of water resources. Project "Science and Technology into the Mountains, Support Agriculture by Partner Assistance" promotes economic development by sending science and technology down to rural areas.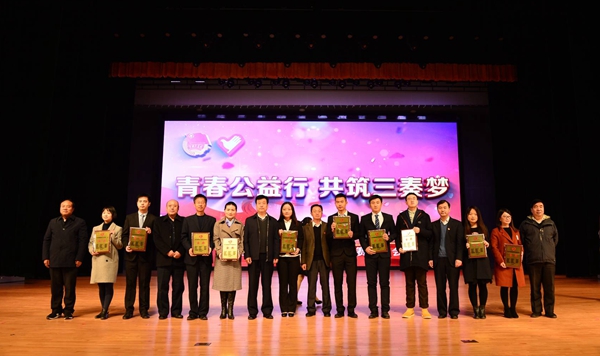 Translated by: Ruan Shuling
Proofread by: Zhang Xiaorong