Home
» News
NWAFU's 2018 Graduate Employment Fair Held Successfully
Author: Chen Changyou  Date:2018-10-15 Read:
On October 14th, NWAFU's 2018 graduate employment fair was successfully held in the ground track field of south campus. More than 360 employing units with more than 20,000 jobs in demand attended the fair to recruit.
According to statistics, around 5300 people from Lanzhou University, Shaanxi Normal University, Xi'an University of Finance and Economics, and Shaanxi University of Science and Technology, including graduates from NWAFU, attended the fair. 1507 graduates reached an agreement with the employer, and 368 people signed the contract on the spot. In the afternoon, more than 160 employing units conducted lectures and interviews for the graduates, and the subsequent signing procedures were still in progress.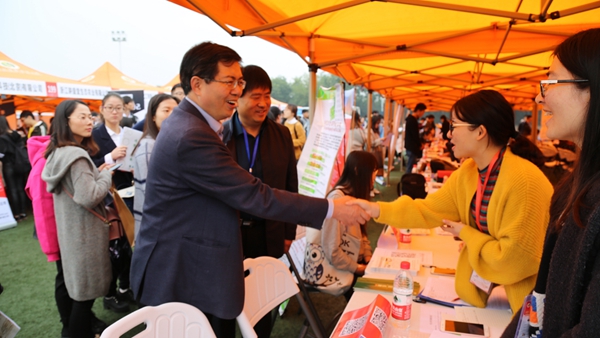 School leaders and the employers talk cordially (Photo by Wang Chenyang)
After listening to the relevant work report from the person in charge of the Employment Guidance Center at the fair, Leng Changjian pointed out that the employers of this fair have a large scale, high quality and many posts, and it is held outdoors for the first time. The work is carried out smoothly. The convenient and fast mobile internet technology such as "QR code wall" is applied in the organization of the fair, which guarantees the expected results of the fair.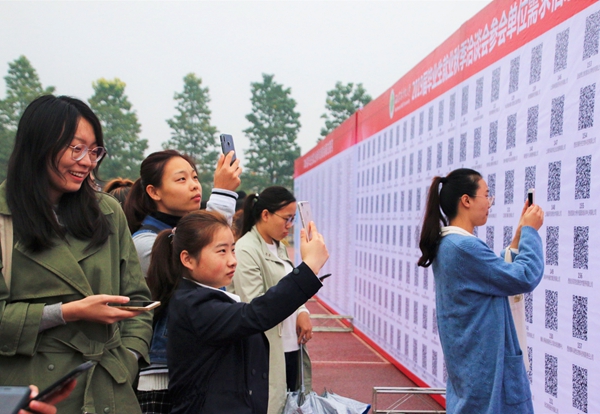 Students scan code on the code-scan wall (Photo by Liu Yanning)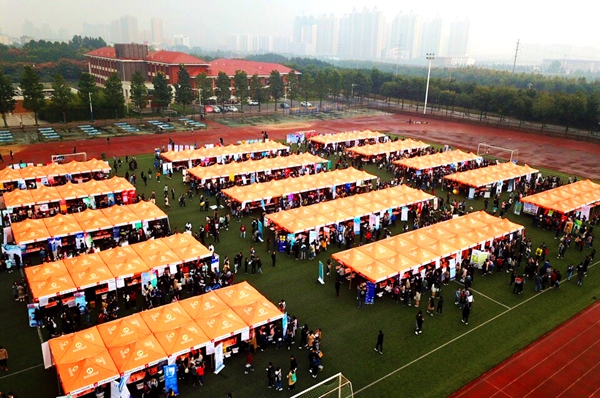 Fair Venue
Translated by: Ruan Shuling
Proofread by: Zhang Xiaorong