Home
» News
The 15th NWAFU "Boyan Cup" Postgraduate English Speech Contest Held
Author: Liu Hanyu  Date:2020-06-09 Read:
  On the evening of June 5, the final of the 15th NWAFU "Boyan Cup" Postgraduate English Speech Contest was held at the Meeting Room 208 of the International Exchange Centre.
  The final covered the liveonsite contest with over one thousand people attracted to watch. After the competitivepreliminary contest, semi-final and repechage, there were overall 12 contestants reaching the final. Themed on "Man and nature", the final raised questions over how man should get along with nature and how ecological civilization and human health are supposed to be built in the context of the pandemic. The first half of the final consist of three parts, namely prepared speeches, impromptu speeches, and quick questions; And the last half was conducted in the form of group debates and leaderless situational dialogues. After two hours of fierce competition, Li Zhipeng from the College of Food Science and Engineering took the crown.
  With the subject of "Man and Nature", the contest was aimed at reflecting on the implications of the coronavirus outbreak as well as the significance of ecological civilization and human health, thus educating students on the themes of arming with agricultural knowledge, dedicating to agricultural construction as well as boosting agricultural prosperity and guiding them to gain an in-depth understanding of the agricultural disciplines' missions on food security, rural revitalization, ecological civilization and human health. NWAFU commits to the cultivation of students who have a clear view of their orientation, responsibility and mission in supporting the university's double first-rate construction as well as the national "three agriculture" work by sharing their thoughts and approaches to ecological sustainable development as a member of the university.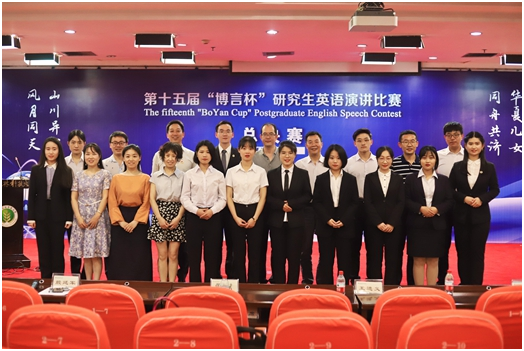 Translated by Tian Yiyun
Proofread by: Yan Xianhui