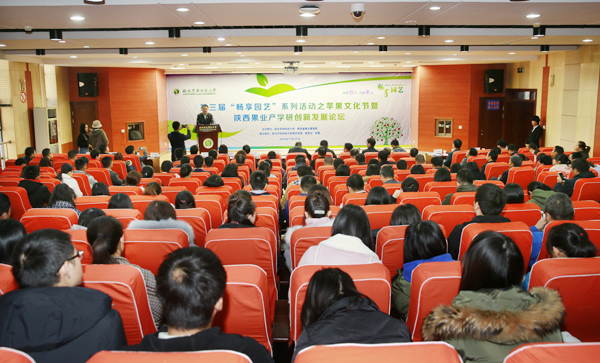 In order to further deepen, innovate and spread the apple culture, cultivate the "understand one (agriculture) love two(rural area and peasant)" three-agricultural talents, and promote the industry-university-research innovation and development of Shaanxi fruit industry,on the morning of November 25th,jointly organized by Shaanxi Provincial Fruit Industry Administration and Northwest A&F University, the 3rd "Apple Cultural Festival"and the Industry-University-Research Innovation Development Forum of Shaanxi Fruit Industry grandly opened in North Xiushan Activity Center. Gao Wubin, director of the Shaanxi Provincial Fruit Administration, and university leaders Ma Jianhua, Lv Weidong and Zheng Yingning attended the event.

NWAFU Party Secretary Lv Weidong and Director of the Shaanxi Provincial Fruit Administration Gao Wubin address at the opening ceremony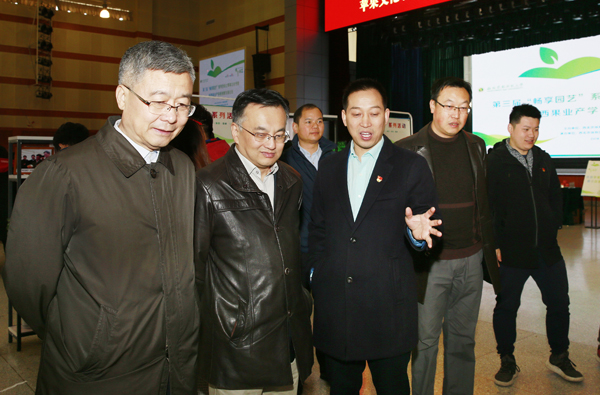 Watch new apple varieties, processed products, and student handicrafts of ouruniversity and enterprises
At the opening ceremony, Lv Weidong and Gao Wubin deliveredspeeches respectively.The representatives of six outstanding enterprises from Haisheng, Huasheng, Hengtong, Mumeituli, Meiyugao and Qifeng combined with their respective situations to share and discuss the development of apple industry, collaborative innovation of industry, university and research, cultivation and needsof agricultural and forestry personnel. Focusing on the reform and development of the apple industry, theythink deeply and study the major issues of how to improve the level of industrial technology and market competitiveness, integrate the resources of schools and enterprises, find opportunities for cooperation, and give full play to the leading role of science and technology innovation in our university, in order to promote the continuous advancement of Shaanxi fruit industry,serve social and economic development and create a new platform.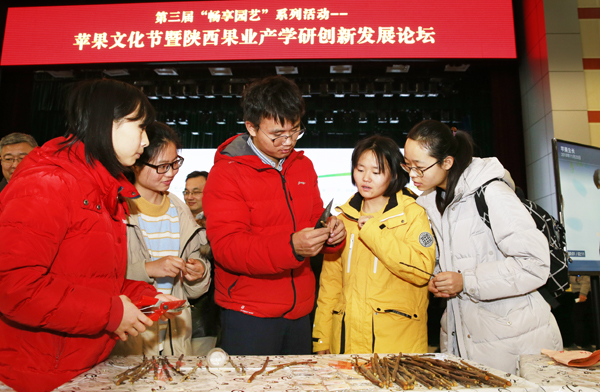 Students' on-site learning of fruit tree grafting technology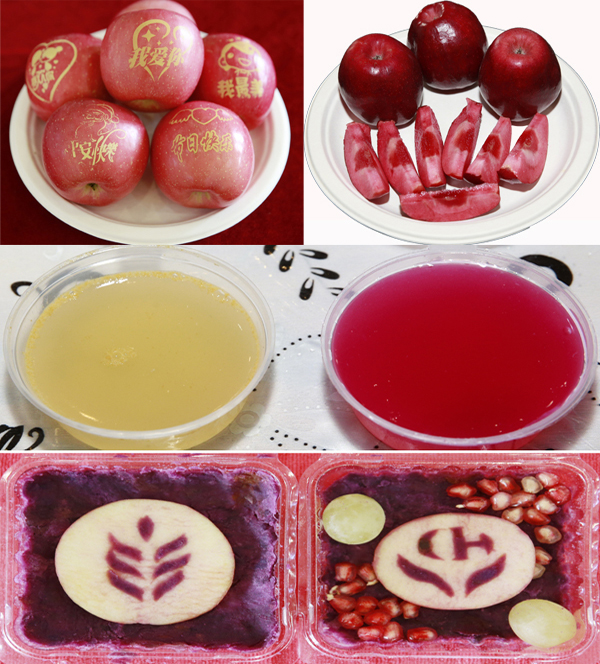 New apple varieties, apple products and student handicrafts
At the same time, the on-site activities of the Apple Cultural Festival are in full swing.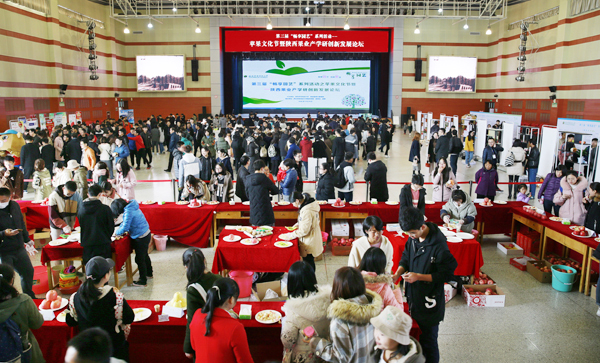 "Apple Cultural Festival"Scene
Themed on "enjoy the gardening and innovatefruit industry", the activity set up a university-enterprise collaborative linkage education platform to carry out specific design around the cultural perception and professional experience. The content is rich and the scale is huge.A total of 36 fruit companies from 6 major apple producing areas in Shaanxi participated in the exhibition, offering more than 20000 fresh apples for on-site tasting.The Ministry of Science and Technology Qinba Mountain District Science and Technology Commissioner, Rural Science and Technology Entrepreneurship Training Course participants , Shaanxi Provincial Enterprise Representatives, some experts and professors, university related departments and about 5000 students participated in the on-site tasting experience.
Translated by: Ruan Shuling
Proofread by: Zhang Xiaorong