Home
» News
Prof.Peng Changhui Elected as AAAS Fellow
Author: Xue Wei  Date:2017-12-19 Read:
On November 24th, AAAS (American Association for the Advancement of Science), the world-renowned academic organization, elected the new AAAS Fellow in 2017. NWAFU Prof. Peng Changhui, national "Thousand Talents Program" distinguished expert, Director of Ecology Prediction and Global Change Research Center from College of Forestry, was elected successfully.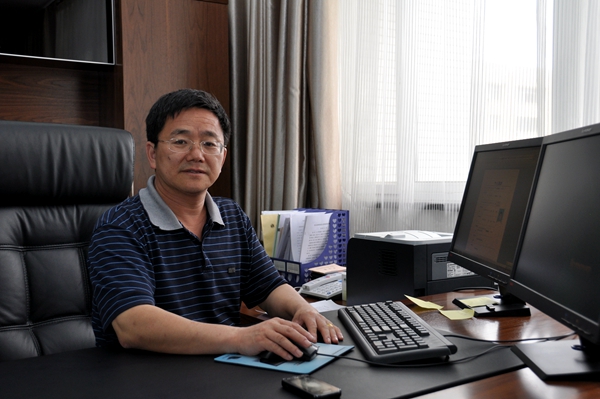 American Association for the Advancement of Science—AAAS, founded in 1848, is the world's largest general scientific society, committed to scientific exchange, discussion on science and social issues, hosts and publishes internationally renowned periodical Science. AAAS has individual members in 91 countries around the globe, consists of 24 professional sections, and the subjects covered include mathematics, physics, chemistry, astronomy, geography, biology and other natural and social sciences.
AAAS Fellows are the members awarded in recognition of their extraordinary contributions to scientific innovation, education and scientific leadership. The selection procedure is very strict. Each year, scholars are selected from among their members according to their academic influence and scientific contribution. The final elected members must be scientists who are considered "to make extraordinary contributions in the field of scientific research and scientific & technological progress." Professor Peng Changhui is one of the 12 members selected in the section on Agriculture, Food and Renewable Resources in 2017. He will be invited to participate in the Fellows Forum at the 2018 AAAS Annual Meeting in Austin, Texas, on Feb.17, 2018, where he will be presented certificate and a rosette pin with its gold and blue colors to signify outstanding achievement.
Translated by: Ruan Shuling
Proofread by: Zhang Xiaorong