Home
» News
International Marathon Entering NWAFU
Author: Gao Ying/text Huo Xiao/pictures  Date:2017-04-21 Read:
On April 9th, 2017 Besun Yangling International Marathon was held in mild drizzles.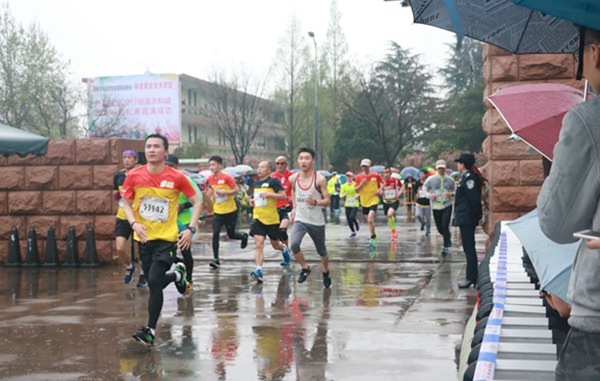 This marathon had around 20,000 participants. NWAFU marathon racing track is around 1.8 kilometers. The finishing point of half marathon is set in Seasons Square in the south campus. Marathon passes by the west gate of the south campus.
As the co-sponsor of the competition, NWAFU put into over 1600 staff, including 1300 student volunteers, 200 security officers, and 20 medical workers.
Translated by: Zhao Rui
Proofread by : Yan Xianhui