Home
» Highlight
The Taste of the Culture
Author: NianYing, WangShan/Text; LongQinglin/Photo  Date:2016-07-22 Read:
On the second day of "Program of College Students Going to Countryside to Offer Service to Farmers", Moslem Food Research Team came to the food street of Wu Zhong City to investigate a nationally famous Moslem cuisine - cooked chopped entrails of sheep.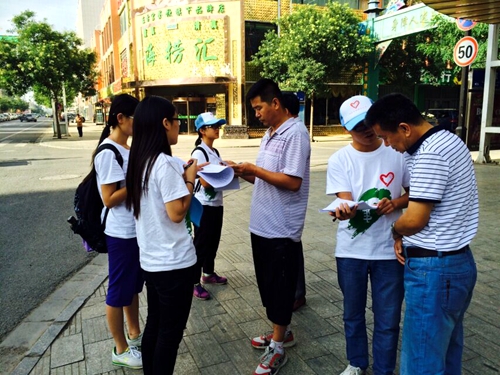 With unique flavor and rich nutrition, cuisine is always a necessary part of a local culture.
Team members enjoyed the food and gained insight into the importance of food safety and cuisine's national characteristic.
Translated by: Zhao Rui
Proofread by: Yan Xianhui